FNG Fornes Logistics is renewing its sponsorship of the Mallorcan women's volleyball club Garden Hotels Mallorca Volley for the second season running.
Representatives of the club together with several players from the team visited the headquarters of FNG Fornes Logistics where the sponsorship renewal was signed by the president of the club, Damon Mark, and the general manager of FNG Fornes Logistics, Enrique López.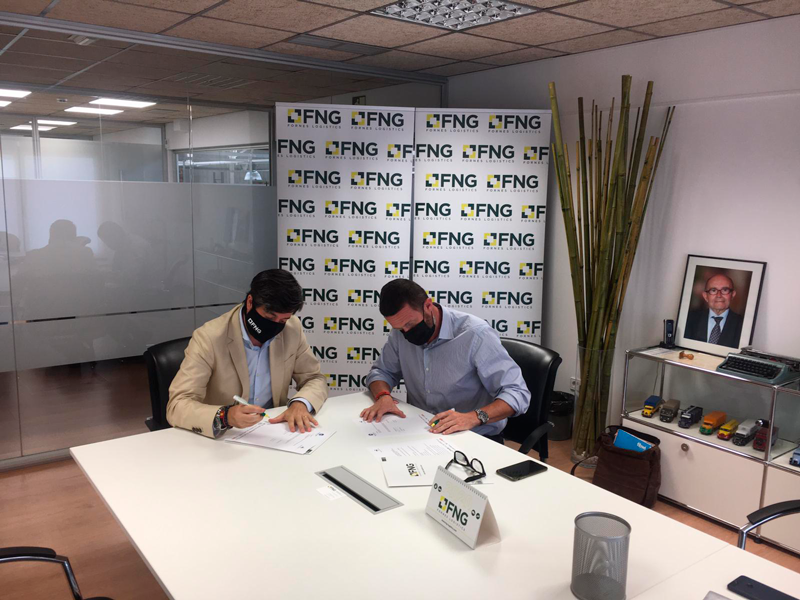 The company, originally from the Balearic island, has been linked to Majorcan sport for many years through sponsorship and collaboration with different sports initiatives on the island. Since its inception, the aim of supporting this project has been to contribute to the visibility of women's sport and the work, effort and career of all its players. "We want to be linked to initiatives that contribute to us and that are aligned with our values of effort and commitment to the common result," said Enrique López, general manager of FNG Fornes Logistics.
After only one year in the Second Balearic Islands, the team whose project is led by ex-futbolist Dudu Aouate and with the laureate Maurizia Cacciatori in technical management, will play this year in the Women's National First Division, the prelude to Super League 2.