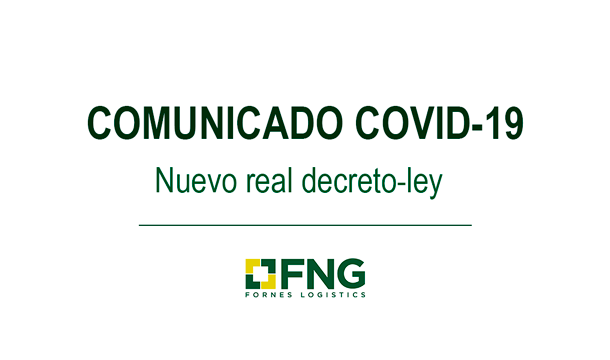 This Sunday the new royal decree-law on the cessation of business activity of non-essential work has been published in the BOE. However, freight and logistics companies are among the cases that are not subject to application of this royal decree-law, understanding that it is an essential activity for the supply of basic necessities.
For this reason, FNG Fornes Logistics maintains its usual activity and guarantees all services, applying the necessary protection measures for our workers and collaborators for the effective management of their transport.
In these times of constant change in which we find ourselves, we depend, more than ever, on the information we receive from official sources and which make us adapt as quickly as possible without affecting the quality of the service.
For this reason, we will inform you of all the news and changes that may occur and that affect our activity. They can be kept informed through our social networks: Facebook, Twitter y Linkedin.